Performance Challenge Fund (PCF) is an incentives given to Local Governments Unit who passed the Seal of Local Good Governance as a reward to the best performing LGUs and for them to continue and maintain good governance for the benefit of all residents and beneficiaries. The Department of the Interior and Local Government (DILG) has been implementing the PCF to recognize good governance performance among LGUs and foster the alignment of the local development initiatives with the national goals and priorities by putting premium on performance in order for them to avail the financial subsidy they could use to jumpstart and sustain projects that geared towards achievements and promote transparency and accountability in all government transactions.In line with this, one of the recipients of 2016, 2017, and 2018 PCF, the Municipality of Piñan, Zamboanga del Norte is now enjoying the benefits through projects given and provided by the Government for its residents and beneficiaries for the improvement of their livelihood and their convenience. The completed projects for the said municipality are namely: One Storey Food Park (2016), New Market Stalls (2017), and Public Market (2018), at Barangay Poblacion North, Piñan, Zamboanga del Norte.
Soar High Piñan
-Credits to the owner

The Local Government Unit of Piñan is greatly honored to have been awarded for the Seal of Good Local Governance for being an awardee, the Municipality of Piñan had became a recipient of the 2016 Performance Challenge Fund in the amount of Three Million Pesos ( 3,000,000,00) after having passed all the minimum parameters of the core components, namely: Financial Administration, Social Protection and Disaster Preparedness and also met the three essentials areas; 1.) Business Friendliness and Competitiveness; 2.) Peace and Order; and 3.) Environmental Management.
This Performance Challenge Fund Incentive is being proposed for the construction of new Public Market in the Municipality.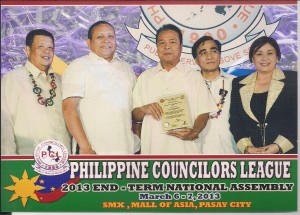 Congratulations to Vice-Mayor Ignacio L. Galan and the Sangguniang Bayan Members (2010-2013) for emerging as National Winner for the 2012 Local Legislative Award! The awarding ceremony was held on March 7, 2013 @ SM Mall of Asia. We would also take this opportunity to congratulate the lady behind all these, the Secretary of the Sangguniang Bayan, Ms. Maria Celeste "Mayette" Balbosa-Canoy and to all her staff for a job well-done. Likewise, we also extend our warmest congratulations to the Honorable Mayor Jose I. Belleno, to the Heads of Offices, and to all local employees including the Job Orders who contributed much in the conduct of the previous evaluations. Keep it up!